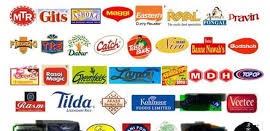 Our Prime Minister announced 'Aatma Nirbhar' abhiyaan recently.
This is launched with a great ambition. We can go global using local products. We should create a market for our own country's products. This makes us self reliant- dont have to depend on others.
Let our own companies flourish !
So, how to be part of this Aatma Nirbhar Abhiyan?
Simple, we can use only Made In India products in our daily life.
OK,so which are those products, can we name few?
Well, there are lot of them! Only few of them are listed below for your information !!
Toothpaste: Patanjali, Vicco,Babool, Dabur, Baidyanath, Anchor, Meswak.
Soaps: Patanjali, Margo, Nima, Nirma, Medimix, Himani, Godrej no.1, Cinthol.
Detergents & soap: Patanjali,, Ghadi, Nirma,Godrej, Fena, Hipolin, Doctor, Gentil.
Shaving Creams : Park Avenue, Premium, V-John, Emami, Balsara, Godrej.
Blades: Topaz, Gallent, Super Max, Laser, Esquire, Silver Prince, Premium.
Shampoo: Godrej, Tata, Wipro, Park avenue, Sawastik, Ayur Herbal, Hair & Care, Arnica, Dabur vatika, Lavender.
Cold-drinks: Rose drink, Badam Drink, Lassi, Jaljeera, Rasna, frooti, Godrej Jumpin.
Snacks: Bikano namkeens, Haldiram, Patanjali, Priya, MTR,Mayya's
Salts: Ankur, Tata, Surya, Taza, Nirma.
Icecreams: Amul, Vadilal, Aditya milk, Nandini.
Water Bottles: Bisleri, Rail-neer, Himalya, Ganga, Divyajal, Himalaya
Electronics: HCL, Voltas, Videocon, BPL, ONIDA, Orpat, Osacr, Salora, T-Series, Weston, Uptron, TVS, Godrej, Bajaj, Usha, Polar, Anchor, Surya, Orient, Cinni, Tullu, Crompton, Lloyd, Blue star, Khetan, Jeep, Novino, Titan, Ajanta, HMT, Maxima, Prestige, Lava, Karbonn, Micromax, Spice.
Readymade Garments: Cambridge, Park Avenue, Oxemburg, Bombay Dying, Ruf & Tuf, Triglar Jeans, Westside, Cotton king, Raymond, Provogue, Khadi, Siyaram.
Stationeries: Camel, Sharp, Cello, Natraj, Link, Montex, Luxur.
Automobiles - Tata, Mahindra, Bajaj, etc
Mobile Phones - Micromax, Intex, etc
VFX - Red chillies, makuta, etc
IT - infosys, TCS, HCL,etc
Defense - HAL, Reliance defence, etc
Medicines - Patanjali, Himalaya, Ayur, etc
Watches - Titan, Sonata, Fastrack.
So let us all start using them. Also, let our friends and relatives know about these and other Indian made products.
Let us create strong and self reliant India !
Jai Hind !!