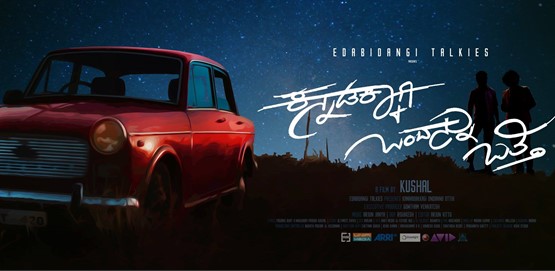 Kannadakkaagi Ondannu Otti is an upcoming Kannada movie directed by Kushal .Chikkanna and Krishi Thapanda are playing the prominent  roles in this movie.
Cast :Chikkanna, Samyukta Hornad, Krishi Thapanda and Harihar Gundurao Dattatreya .
Director : Kushal.
Musician :Arjun Janya.
Singers :Sonu Nigam ,Shreya Ghoshal ,Vijay Prakash.
Lyricist : Yogaraj Bhat.